BROWSE


Cook Books

Inspirational Books

Children, biography




We Accept Credit Card Payment


| | |
| --- | --- |
| | Children, biography Details |


Meanwhile, Back At The North Pole


Author :
C.W. "Buddy" Kalb
Category :
Children, biography
ISBN :
9781935802242
Price :
$ 15.95
Add to Cart...

"It was the night before the night before Christmas...." and the Holley children are on a secret mission to answer the question of children everywhere, Is there a Santa Claus? Tonight, while Mom, Pop, and Granny are asleep, David and Caroline will conduct a live, on location test of David's invention, the high tech P. E. M. Wizard Device, so it will be ready for Santa's visit on Christmas Eve.

Meanwhile, back at the North Pole, Santa's elves are about to embark on their own secret mission to prepare the way for Santa's trouble-free delivery of presents to every boy and girl on Christmas Eve.

The fun begins when elf #1223 sets off the P. E. M. Device and is captured by David, who locks him in the carrier belonging to the family's French Bulldog. This unexpected turn of events threatens Santa's Christmas Eve journey and presents the Holley children with a dilemma.

What will David and Caroline do with the captured elf? Will someone from the North Pole come to rescue #1223? Will Santa's elves outwit the children so he can make his Christmas Eve toy delivery? This delightful story has some surprises for the reader.

Meanwhile, Back at the North Pole, an imaginative tale created by Nashville songwriter and author Cyrus "Buddy" Kalb with grandchildren, Michael and Emily Hulet, will become a holiday read-aloud tradition for your family. This engaging story will amuse and entertain both young and young at heart this Christmas.

About the Author

C.W. "Buddy" Kalb is an American songwriter with over 150 of his songs recorded by various artists on major labels. Among these recordings are numerous songs for his friend Ray Stevens including the Comedy Award winning "Mississippi Squirrel Revival." In addition to writing songs he has written for and produced music videos and stage shows. Meanwhile, Back At The North Pole is his first published book, co-written with his grandchildren, Michael and Emily Hulet, while they are still in Middle and Elementary school respectively.
Title of the Month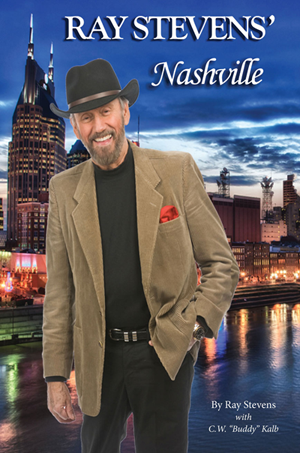 Ray Stevens' Nashville is the story of a Nashville legend who has seen many changes during the last fifty plus years. Ray takes us along on his American Dream journey from the little mill town of Clarksdale, Georgia, where he was born, through his school days in south Georgia, to his early recording experience with friends like Jerry Reed and Joe South in Atlanta under the tutelage of Bill Lowery. Then, on to Nashville– Music City USA–where he established himself as not only a world famous recording artist but, as one Nashville star recently said, as "The most talented man on Music Row."
Author : By Ray Stevens with C.W. "Buddy" Kalb
Category : Inspirational Books
ISBN : 9781935802228
Price : $ 19.95